Berkshire primary academy to open with 19 pupils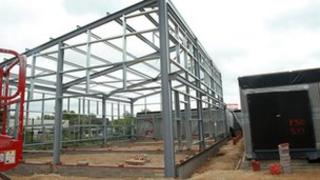 A new primary school academy in Berkshire is set to open with 19 pupils.
Windmill Primary has been given the final seal of approval by the Department for Education (DfE) and will open in Woosehill on 9 September.
Wokingham Borough Council said it was confident that the academy would reach its capacity of 30 pupils.
Councillor Charlotte Haitham Taylor has welcomed the DfE decision, calling it an "exciting time for the pupils".
She added: "They will start their school life in a brand new building and I wish them lots of luck for the future."
Opening delayed
Windmill Primary is being opened in partnership with provider GLF Schools.
Another new academy school, Charvil Piggott Primary at East Park Farm in Charvil, is also due to open in September, with 24 pupils.
The opening of the planned Wheatfield Primary at Winnersh Farm has been delayed until September 2014 after only three applications for places were made.
Wokingham Borough Council said the DfE took too long to give a "firm assurance" about which provider would run the school.
But the DfE said the local authority did not not put forward its preferred sponsor early enough.
All three schools are being funded by central government and will not be under local authority control.