Newbury to get tourist signs to make it more welcoming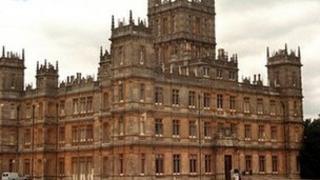 Newbury will have its history charted on nine metal signs around the town to make it more welcoming to visitors.
The 2.5m-high (8ft) structures costing a "six-figure sum" will be funded by Newbury Business Improvement District (BID) and private investors.
Subjects will include nearby Highclere Castle, where popular ITV drama Downton Abbey is filmed.
The stainless steel towers, featuring images and text, will be up by the end of November.
Newbury BID managing director Russell Downing said they wanted to address the lack of "any real welcome" to the town.
The signs will also feature the history of the canal, the Newbury coat and the racecourse.