Maidenhead waterways town centre plans approved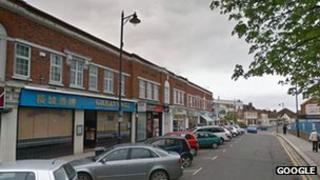 Plans to redevelop part of Maidenhead town centre have been approved by councillors.
The £100m scheme for homes, shops and restaurants around High Street and Bridge Avenue will see the east side of the town remodelled.
The Chapel Arches area is one of a number earmarked for development.
Plans to redevelop nearby King Street, Queen Street and Broad Street were rejected by Windsor and Maidenhead councillors in May.
The latest applications, by Shanly Homes and Sorbon Estates, involve demolishing the Colonnade buildings and La Roche fitness centre and redeveloping the site of the old cinema.
The regeneration will be "residential-led" with about 200 homes built around the town's waterways.
Planning councillor Michael-John Saunders said: "Chapel Arches offers a refreshing and exciting opportunity for this important part of the town centre... that will bring jobs, new homes, new shops and eateries and, importantly, using the waterways scheme as an integral feature.
"Although only an outline application for the main bulk of the scheme, it does go into a great deal of detail so we know right at the outset what is in store."
Maidenhead Civic Society said it broadly welcomed the proposals and, while it was disappointed with plans to demolish the Colonnade building, it understood the underlying structure was "becoming unsound".