Hundreds search Australian bush for missing Gary Tweddle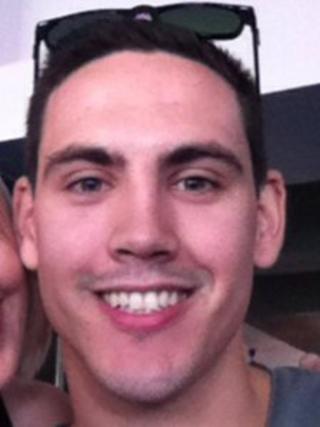 A British man has given his thanks to hundreds of people searching for his missing son in Australia's Blue Mountains.
Gary Tweddle, 23, is originally from Reading but lives in Australia.
He disappeared after going for a walk near the Fairmont Resort at Leura in the early hours of last Tuesday.
His father, David Tweddle, posted on Facebook that 200 people were searching cliffs and gullies with choppers, by abseiling and using bushwalkers.
Gary Tweddle had been staying in the Blue Mountains for a work conference.
'Growing concerns'
Shortly after midnight on Tuesday, he called a friend on his mobile phone to say he was in bushland, but that he was near a main road.
Mr Tweddle has not been heard from - or seen - since and his mobile phone is now either switched off or out of battery.
Police said there was "growing concerns" over his disappearance.
Writing on Facebook from Australia, David Tweddle said that the temperature had dropped to minus 5C "up top", but temperatures were warmer in the bushland where Gary was last located.
He said: "I do not think there is enough words in any vocabulary to say thank you to the hundreds of volunteers that have given their weekend to find Gaz."