Slough council housing shake-up a step closer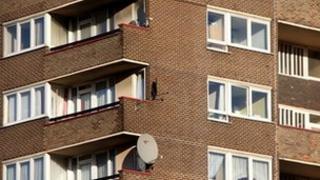 Plans to stop people who commit anti-social behaviour or fail to pay their rent on time from joining a council's housing register are a step closer.
Tenants who have lived in Slough for less than five years would also be ineligible for a council home in the town under a proposed new scheme.
But preferential treatment would be given to people who help the community, and are in education or employment.
Now the borough council has launched a public consultation on its plans.
The proposed shake-up comes after figures revealed more than 7,300 people are on the waiting list for a council home in Slough.
The council said the changes would help ensure social housing is given to people who are considered vulnerable, most in need, and "actively participate in community projects of contribute positively to the life of the town".
A spokesman said: "People with good tenancy and rent-payment records would also see extra recognition, while those with a history of anti-social behaviour or poor financial management would have to show they have changed their ways before being considered for a council home."
Preferential treatment would also be given to people considered to be "good tenants" and those who have served in the armed forces.
The consultation will run until 3 September.