Slough 'good citizens' favoured for council housing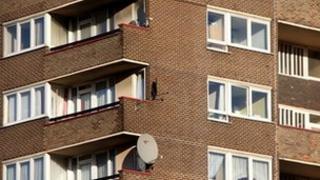 People who help the community or have lived in Slough for five years could be given preferential treatment when applying for council homes.
A new council housing allocation scheme would also favour "good citizens" and those in employment or education.
People with a history of anti-social behaviour or bad financial management would have to prove they have changed their ways before being considered.
More than 7,300 households are on the waiting list for a home in the town.
The proposed shake-up comes after homeless charity Shelter said the housing shortage in Slough was at its worst since the 1980s.
Deputy leader James Swindlehurst said the borough council would continue to prioritise vulnerable people and those most in need.
Mr Swindlehurst added: "These proposals will give more recognition to applicants' connection to the town and strengthen the council's ability to address issues of tenants' anti-social behaviour where this blights their neighbourhoods."
Neil Aves, assistant director for housing and environment, said the council also wanted to reward people who had lived in Slough for a long time, were considered "good citizens and have volunteered locally or contributed to community projects".
Successful applicants under the scheme would be offered housing in three areas and the chance to say where they would prefer to live based on where they work, go to school or have family connections.
Plans for a public consultation on the scheme are recommended for approval by Slough Borough Council's cabinet later.