Ascot's Heatherwood Hospital future to be decided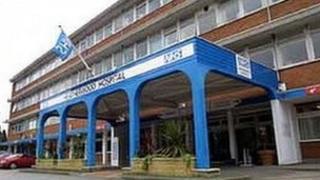 The future of an east Berkshire hospital and maternity services is being decided at a public meeting.
Heatherwood Hospital in Ascot is at the heart of a plan on how best to provide future NHS services in the area.
NHS Berkshire put forward three proposals on the future of services at Heatherwood during a public consultation which ended on 31 January.
Its findings are being reported to a joint Primary Care Trust (PCT) board in Maidenhead with a decision due later.
The "Shaping the Future" consultation recommended moving minor injuries services from Heatherwood to an urgent care centre in Brants Bridge, Bracknell.
Closing the hospital's Ascot Birth Centre and improving rehabilitation services for both stroke and general medical patients were also proposed.
During the three-and-a-half month consultation, nearly 500 questionnaires were completed in writing or online.