Gurkha help for health services in Reading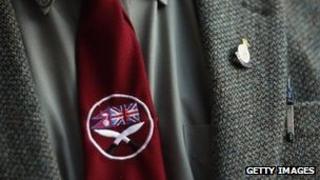 Former Gurkhas and their families in Reading are to get help in accessing health and social care.
The borough council successfully bid for £21,730 to hold sessions to help the town's ex-Gurkha households understand how services work.
The authority said many members of the community lacked the language or cultural skills to understand and engage with the services available.
As many as 3,000 people could benefit from the sessions, the council said.
The "health week" sessions will be run by Reading Community Learning Centre, Berkshire West Primary Care Trust and Reading Borough Council.
'On-going challenge'
Translators and counsellors will give advice on registering with a GP, using accident and emergency services, accessing social care and interpretation services.
Reading Borough Council leader Jo Lovelock said: "The ex-Gurkha community in Reading is well established but there is still the on-going challenge of providing them with the skills and knowledge they need to access the basic services many of us take for granted, like registering with a GP for example."
The grant bid was made on behalf of the Reading Community Covenant Partnership, which is made up of Reading Borough Council, the Territorial Army HQ at Brock Barracks, the Reading Local Strategic Partnership, the Royal British Legion and the Soldiers Sailors Airmen and Families Association.
In September a specialist help centre for Gurkha veterans and their families opened in Reading.
The Gurkha Veteran Centre, in Queens' Walk, is supported by the charity The Forgotten British Gurkhas and staffed by seven volunteer veterans who provide help and advice in a range of areas, including housing, benefits and form-filling.
About 1,000 veterans and their family members currently live in Reading and have been based there since 2007, according to the Forgotten British Gurkhas organisation.
There are 10,000 Gurkha veterans living in the UK, many of them in Berkshire and Hampshire.
In 2009 the government allowed former Gurkha soldiers who had retired before 1997 to settle in the UK following a high-profile campaign led by actress Joanna Lumley.