Berkshire workplace death and injury figures unsatisfactory, says HSE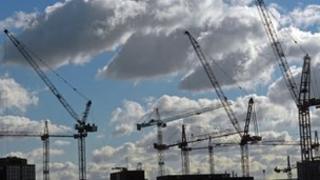 Employers in Berkshire have failed to "significantly reduce" the number of workplace deaths and injuries this year, according to a Government body.
Three deaths and 298 major injuries in 2011/2012 were recorded in Berkshire by the Health And Safety Executive (HSE).
This compares with two deaths and 318 major injuries in 2010/2011, prompting the HSE to remind the county's employers of workplace safety.
In total 173 workplace deaths were recorded in the UK in 2011/2012.
'Pointless paperwork'
Dave Rothery, HSE's acting head of operations for the South East, said: "Each year, instead of enjoying the occasion, families of workers in Berkshire who failed to come home from work safely spend Christmas and the New Year thinking of absent loved ones."
In February and March 2011 HSE inspectors visited construction sites across Berkshire after 116 injuries were reported on sites in the county during 2009/10.
But following the inspections, 41-year-old Mark Williams was crushed to death on a construction site in Newbury by an overturning vehicle in July 2011.
Eighteen-year-old tree surgeon Jonathan Kent from Upper Bucklebury was killed "by a falling object" in January, and Fred Gleeson, 79, died after he was hit by a van at a repair garage in Wraysbury in March.
A further 1,083 workers suffered injuries in Berkshire which required at least three days off work in 2011/12, compared to 1,094 in 2010/11.
Mr Rothery said: "I implore employers to tackle the real dangers that workers face rather than focussing on the trivial or mire themselves in pointless paperwork."