Beer mats used by Slough Borough Council to promote road safety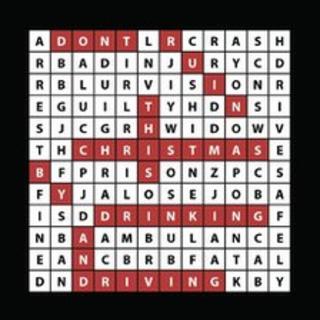 An authority in Berkshire has printed 15,000 beer mats warning of the dangers of drink driving.
Slough Borough Council has delivered them to 30 licensed premises in the city as part of a Christmas campaign.
The mats feature a word search design with road safety-related words hidden in the grid.
Keith Beasley, road safety officer, said: "It is hoped while people are enjoying their drinks they will look and consider the consequences."
He added: "Unfortunately, some people still persist in drinking and driving despite the obvious hazards."
Sohail Munawar, commissioner for community and leisure, said: "We do not want people to ruin it for themselves and others by becoming one of our drinking and driving statistics."
Police breath-tested 2,227 drivers in Berkshire in December 2011. Of these, 120 tested positive and were arrested.