Arborfield Garrison house plans are 'arrogant'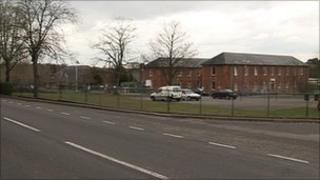 Residents have labelled developers "outrageous and arrogant" for "rushing" plans for a Berkshire "mini-town".
Wokingham council plans to build 3,500 homes on Arborfield Garrison when the MoD puts it up for sale in 2015.
Gill Purchase, from Arborfield Garrison Residents Action Group, said it was "driven by developer's greed".
A Defence Infrastructure Organisation (DIO) spokesman said the MoD and landowners had a "clear commitment to engage with the community".
Ms Purchase said: "'The only word to describe the way the landowners and Wokingham Borough Council are handling this matter is farcical.
"It beggars belief what the development will be like with this ramshackle approach - we can only imagine what legacy the hurried and thoughtless destruction of hundreds of acres of green-fields will have on future generations living in the area.
"We urge both the council and landowners to stop this foolhardy attitude and work with us in addressing the many concerns raised by the residents we represent."
Increasing demand
Keith Baker, executive member for planning and highways at Wokingham Borough Council, said there would be more meetings with residents as ideas developed.
He added: "The developer's plans do not necessarily match 100% to our plans.
"They may have a timetable but if the various things we've asked for have not happened we will not push it through as has been suggested.
"We will not give in to pressure and if we don't believe they have addressed the issues, such as schools, the traffic and greenbelt plans, we won't progress the application through to a decision."
Ms Purchase said there were concerns about the impact on rural roads of an estimated 12,000 additional car journeys.
Hampshire County Council has also said an increase in traffic could impact on its roads across the border.
The DIO spokesman said: "The MoD, together with adjoining landowners, has been working closely with Wokingham Borough Council to prepare a planning application on the site of the Arborfield Garrison and adjoining land since 2009.
"Improvements to the plans were presented at the parish and community forum last month, where the MoD and the adjoining landowners set out their commitment to hold further consultations with the public prior to submission of the application."
A further presentation to residents will take place in January.
The council's plans for the garrison form part of the authority's blueprint for 10,000 homes by 2026 as it looks to meet an increasing demand.