Royal Berkshire Hospital unveils organ donor memorial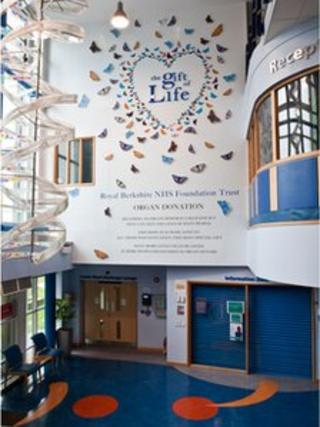 A memorial to organ donors has been installed at the Royal Berkshire Hospital.
The hospital commissioned artist Tony van de Bospoort from the Hospital Art Studio in Leeds to make the piece.
It features butterflies native to Berkshire and spans a wall in the main entrance to the hospital at Craven Road.
A hospital spokesman said the area was intended to be a place where families could remember loved-ones.
He said: "Although it's the entrance to the hospital, in the evenings and weekends it's actually very quiet.
"So the idea is that people can just come in and sit down quietly and remember their loved ones."