Berkshire war veterans get mental health support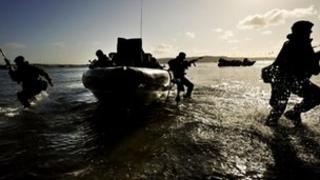 Funding has been secured to support war veterans in Berkshire dealing with mental health issues.
The strategic health authority is providing £150,000 a year to improve referrals from charities and access to specialist treatment.
About 3,500 military personnel live in Berkshire.
The charity Combat Stress will be among those supporting Berkshire Healthcare NHS Foundation Trust (BHFT) when the service starts in the new year.
The South Central Veterans Mental Health Service (SCVS) will direct veterans to specialist treatment and provide social care if required.
Consultant clinical psychologist, Dr Deborah Lee said: "We want to make it easier for veterans to get the services they need.
"Ex-military personnel might prefer to suffer in silence rather than admit they need help.
"We want to break down that stigma and ensure that everything that can be done for them will be done."
Director of Combat Stress, Lt Col Peter Poole, said: "The service will offer more opportunities for veterans to get access to the health services they need, both mental and physical."