The Bluebells children's holiday home founders win award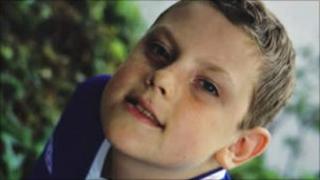 A couple who built a home for sick children in memory of their son who died from cancer has received a Pride of Britain special recognition award.
Jane and Michael Gates, of Binfield, Berkshire, set up Sebastian's Action Trust after the death of nine-year-old Sebastian in 2003.
His last wish was for a holiday home which would be open to families with sick children all year round.
The Bluebells in North Waltham, Hampshire, opened last year.
Mrs Gates, 49, said the awards ceremony was "an incredible evening".
Talking about the her son's death, she said: "You can choose to do something about it - using your own experiences to find ways to make a difference, or you can choose to quietly go about your life in a different way, to either bury it or not allow it to define you.
"For us, a more positive way to keep Sebastian in the forefront of our lives was to do something that honoured his memory and he very kindly created that legacy by giving us his last wish just 12 days before he died."
Wilms' Tumour
The family raised the money themselves for the £850,000 complex of self-catering apartments.
The Bluebells includes an indoor swimming pool, games room, library, cinema and sensory room.
Sebastian died on Christmas Eve 2003 after a two-year fight with Wilms' Tumour - a rare type of cancer which affects the kidneys.
He wanted the holiday home to offer breaks free of charge to families with sick youngsters to allow them to spend quality time together.
His parents said they had worked ever since to make sure that wish became a reality.
About 100 families each year are able to spend a week or a few days in the Bluebells free of charge and a further 500 people visit the house for a day.