Reading disability day centre Stepping Stones threatened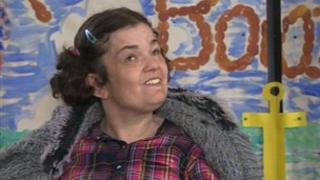 A day centre in Berkshire for people with learning disabilities may have to close if they cannot find another building to move into by Christmas.
Stepping Stones have to move out of Christ Church Community Centre in Reading because the school next door is to expand.
Centre manager Debbie Grey said another building was found in May but the deal had fallen through.
Closure would be a "huge blow" to the 148 service users, she said.
'I'd be heartbroken'
Stepping Stones provides learning and social opportunities for adults with learning disabilities.
Victoria Aikenhead, who has been going to the centre for three years, said: "Before I came to Stepping Stones my life was very dark and dull and it helps me to learn a lot more things.
"If Stepping Stones were to close I'd be heartbroken because there's nothing to replace it."
A Reading Borough Council spokesman said trustees of the community centre served notice on Stepping Stones because they are entering into a long-term lease agreement with New Christ Church School.
He said although the council is not involved in the lease it would try to help Stepping Stones find a new home.
He said: "The council fully recognises the key role Stepping Stones has played and continues to play in helping vulnerable adults across our community.
"Their work over the last 12 years has provided a lifeline for disabled people which is why the council is discussing possible future locations for Stepping Stones to continue."