Reading African and Caribbean club given fund-raising extension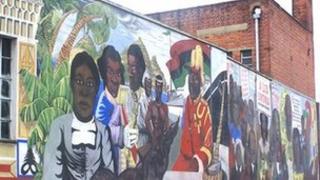 Councillors have granted more time to a group trying to raise enough money to save an African and Caribbean community club in Reading.
The Central Club was closed in 2006 following a drugs raid.
The African Caribbean Community Association (ACCG) needs to raise £400,000 to refurbish and reopen it.
At a cabinet meeting earlier Reading Borough Council said the ACCG has until the end of 2013 to raise funds before the building is redeveloped.
'Tremendous achievement'
The council has pledged £220,000 towards the estimated £620,000 refurbishment of the building in London Street.
ACCG has so far raised £100,000 of the remaining £400,000.
Jan Gavin, lead councillor for community engagement said: "For the African and Caribbean Community Association to raise £100,000 in the current economic climate is a tremendous achievement on their part.
"I know they have been working hard to maintain a high profile and identify possible funding opportunities, with some success.
"The extension of the lease would give them a opportunity to continue with that work and towards reaching their goal which is to see the Central Club brought back into community use."