Grant Thorowgood jailed for 1980 rape in Slough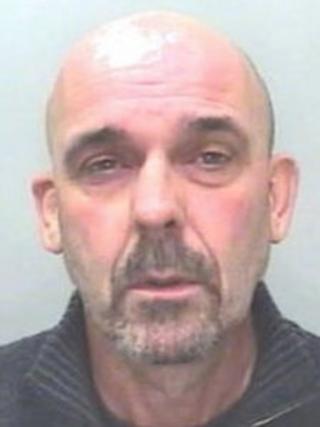 A man has been jailed for raping a woman in her home in 1980 while her two-year-old daughter slept upstairs.
Victim Josephine Edwards, who was aged 32 at the time, died 14 years ago.
Grant Thorowgood, from Devon, forced himself into her home in Slough on 24 November 1980 and demanded money before he pushed her to floor and raped her.
Thorowgood, who has been jailed for nine years, was caught after his DNA was found on Ms Edwards' clothing when police reopened the case.
Reading Crown Court heard Ms Edwards had been waiting for a serviceman to call back, so when she saw a man pass her front window she assumed it was him returning and opened the door.
Thorowgood, who was 31 at the time and lived nearby, forced his way into her home in Farnham Road, attacked her and threatened to kill her if she raised the alarm.
'Extremely traumatic'
Nobody was arrested over the attack at the time and Ms Edwards died in 1998 at the age of 49.
The case was reopened in 2010 and Thorowgood, of Rowe Close, Bideford, was arrested and charged in April of this year.
Pete Beirne, of Thames Valley Police's Major Crime Review Team, said: "The victim was subjected to an extremely traumatic ordeal by Thorowgood, who brazenly forced his way into her home in broad daylight.
"Tragically the victim died 14 years ago and never saw her attacker brought to justice, however the statement she compiled at the time was a key piece of evidence during the trial and undoubtedly helped the jury convict Thorowgood.
"The victim's family have fully supported our re-investigation and the subsequent trial and I would like to pay tribute to their bravery and courage.
"I hope they can find some form of peace following today's hearing."