Hundreds of trees plan for 'greener' Reading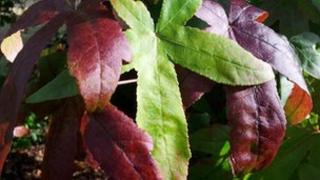 Hundreds more trees are to be planted around Reading as part of the council's ambition to make the borough the green capital of Berkshire.
A forthcoming cabinet report outlines plans to plant more than 200 trees in parks and streets in the town.
More than 300 trees were planted during Reading Borough Council's 2011/2012 tree programme.
Dozens more, including 10 giant redwoods and two cedars, were planted to mark the Olympics and Jubilee.
Many were privately funded and planted by the Reading Tree Warden Network, community groups and residents.
An avenue of Liquidambar and Tulip trees was also planted to create an Olympic Walk in Prospect Park and more than 150 other trees will be planted during the forthcoming winter.
Reading Borough Council regeneration councillor Tony Page said: "We will need to plant hundreds of more trees and continue our work with partners and the local community to sustain this wonderful green resource that we have in our town.
"Our tree programme is a recognition that we all have a role to play in getting more trees planted in Reading."