Reading bus fares reduced to boost passengers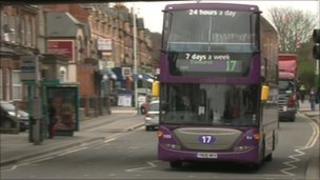 Fares in an area of south Reading have been reduced by more than 20% in a scheme designed to boost passenger numbers.
The price of single tickets along the busy Northumberland Avenue and Basingstoke Road routes are being cut from £1.80 to £1.40.
The trial scheme, which will run until the end of December, is being funded by Reading Borough Council.
James Freeman, from Reading Buses, said it should lead to more passengers.
He added: "The thinking is that changing the prices in those areas will have a big impact on people's ability to travel and therefore we should see some very considerable increases in demand."