Reading school place shortage is 'serious' says council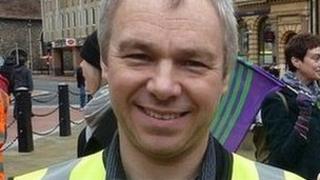 A public meeting is being held to discuss how to deal with a shortfall of primary school places in Reading.
Head of education John Ennis will discuss ideas for sites in East Reading to deal with a projected shortage of 320 school places in 2013.
The council approved extra classrooms and increased classroom sizes in July after it faced a shortfall of 225 places this school year.
Mr Ennis said the increased demand followed a national trend.
One suggested site is Crescent Road in Reading, where a University Technical College (UTC) is also planned for 14 to 19-year-olds.
Mr Ennis said: "The projected shortage in school places is a serious one which the council needs to plan for."
He added the increased demand was partly because "despite difficult economic conditions Reading is still seen as a good place to find work and bring up a family", as well as an increase in birth rates.
The council will publish a detailed report on school plans later in the year.
The meeting is taking place on 27 September at Alfred Sutton School.