Broadmoor hospital emergency alarm sounding due to fault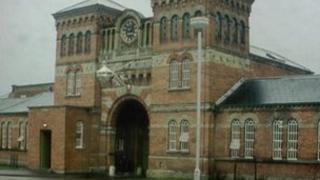 An emergency siren for Broadmoor Hospital high security psychiatric hospital in Berkshire has been sounding following a technical fault.
The alarms are routinely tested every Monday but there were reports of sirens going off on Wednesday morning.
West London Mental Health Trust said there was a fault with one of the emergency sirens in the Bracknell area.
Leeanne McGee, director of High Secure Services, said: "There has been no breach of security."
She added: "Everything is operating as normal inside the hospital.
"We have a technical fault with one of our sirens in Bracknell, and technicians are urgently investigating the issue."
Plans were approved last month to build a new hospital at the site as part of a £254m upgrade.
The complex within the existing grounds in Crowthorne will have 10 new wards, providing accommodation for 210 patients.
To fund the project the two existing Victorian buildings, currently within the hospital's secure perimeter, have been put on the market.
Officials hope they will be bought and transformed into a hotel or conference centre.