Whitley flood defence work starts in Reading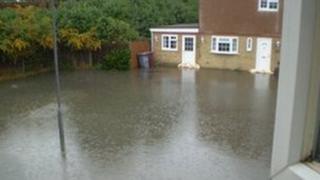 Residents in a Reading suburb hit by flooding last year are getting improved drainage to their street as part of a £100,000 flood defence package.
Work begins on Monday to adjust a ditch along the A33 in Whitley after Kingsley Close was flooded in August 2011.
Contractor SPH Groundwork said the project would take about 10 days.
Reading Borough Council said the work would provide "reassurance to the Whitley residents who saw their properties inundated last August".
Councillor Tony Page added the improved drainage would "reduce the risk" of flooding rather than guarantee its eradication.