Calcot police to Tweet crimes and tips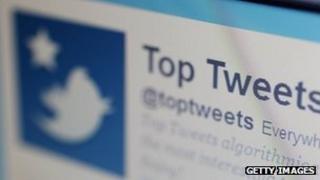 Police in Berkshire will be highlighting their work in a "tweet-a-thon" on 26 January.
The team in Calcot will be posting messages from crime scenes, giving detail of arrests and issuing crime prevention advice on Twitter.
Police may post pictures of poor practices, like homes being left empty with windows open, but stressed only if the properties could not be identified.
It follows similar projects by other forces in England.
West Midlands Police forensic investigators tweeted live from real crime scenes while Greater Manchester Police posted every incident it dealt with over a 24-hour period in October last year.
Officers in Calcot will also be handing out marker pens on the day so people can security mark their property.
Sgt Paula Morgan said: "Historically, Calcot has been targeted by burglars during the winter months and 16 burglaries have been reported in the last two months alone.
"Although these figures are less than in previous years, our officers want to raise awareness and offer advice about keeping your home safe."
Residents have been sent details about the "tweet-a-thon" and have been encouraged to follow the updates online.