Seminar to help Berkshire businesses after Groupon cake vouchers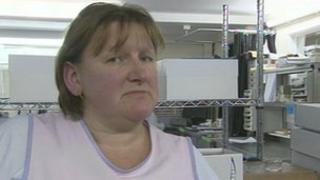 Businesses in Berkshire are being invited to a free seminar to help them understand and make better use of online voucher schemes.
It follows problems faced by a cake maker who almost went bust offering vouchers on a group-buying website.
Thousands more vouchers than expected were redeemed after Woodley-based Need a Cake offered discounts of 75% on cupcakes on the Groupon website.
The Chartered Institute of Marketing will hold the event on 2 December.
A spokeswoman for the institute, based in Cookham, said they felt they had "an obligation to help local businesses".
Mark Blayney Stuart, head of research at the institute, will present findings from recent research into digital and mobile marketing and offer case studies and guidance on how to use these tools to benefit the business.
Need a Cake owner Rachel Brown, who was unable to meet the sudden increase in demand, said the Groupon deal was "without doubt" her "worst ever business decision".
The US-based Groupon offers coupons to its subscribers, which give them discount deals on anything from restaurant meals to spa treatments.
Companies sign up to the group-buying website as a means of reaching new customers.
Need a Cake offered a deal of 12 cupcakes with a choice of flavours and designs for £6.50, which would normally cost £26. It received 8,500 requests as a result, substantially more than its usual production level of about 100 a month.
The company, which employs eight people, had to bring in agency staff to try to meet the upsurge in demand.
'Tailored approach'
Ms Brown estimates the extra costs of staff and distribution could be up to £12,500, wiping out profits for the year.
Heather Dickinson, Groupon's international communications director, said there was no limit to the number of vouchers that could be sold.
"We approach each business with a tailored, individual approach based on the prior history of similar deals," she said.
She added there had been "constant contact" with Need a Cake and this week had been the first time she had heard the company had experienced difficulties.