Berkshire hoax caller costs air ambulance £2,000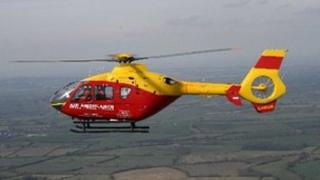 A hoax caller to the air ambulance in Berkshire has cost the charity about £2,000.
The Thames Valley and Chiltern Air Ambulance was sent out to a disused railway line in Southcote on Tuesday after a young boy reported an accident.
But paramedics could not find anyone there and the service wasted about half an hour.
A spokesman said the individual had endangered lives and the police were now investigating the incident.
The helicopter has flown more than 13,000 missions since it was launched in 1999 and operates across Berkshire, Oxfordshire and Buckinghamshire, funded entirely on donations.