Maidenhead schoolboys memorial statue stolen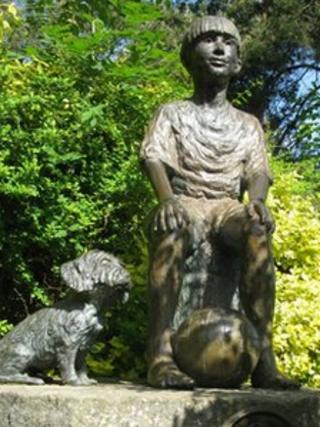 A bronze memorial to four Berkshire schoolboys who died on a skiing trip has been stolen.
The statue of a boy and a dog was taken from Ray Mill Island at Boulter's Lock near Maidenhead between Friday evening and Saturday morning.
It commemorates four boys from Altwood School in Maidenhead who died in 1988.
The Royal Borough of Windsor and Maidenhead council has put up a £1,000 reward for information leading to a successful prosecution.
Councillor Simon Dudley said: "This is an appalling act of heartless thievery.
"The statue is a memorial to four young lads who lost their lives during a school trip and the entire community will be disgusted by this wanton disregard for the feelings of their families and friends."
The statue, called The Companions, was made by Maidenhead artist Eunice Goodman.