Family fears Broadmoor patient Albert Haines will die in custody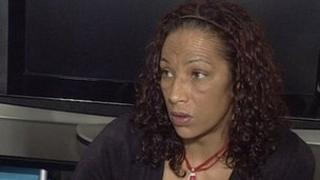 A man who set legal history when his failed tribunal for release from Broadmoor Hospital was heard in public will die in custody, his family fears.
Albert Haines, 52, who has a personality disorder, lost his legal battle to be freed from the secure psychiatric unit, earlier this month.
His sister Denise, said: "I believe he is not going to come out alive."
Haines was convicted of attempted wounding in 1986 after attempting to attack medical staff.
Since the incident at Maudsley psychiatric hospital in London, he has been detained under the Mental Health Act at Broadmoor in Crowthorne, Berkshire, and at Three Bridges medium secure unit in Ealing, west London.
His family has argued that, had he been dealt with by the criminal justice system, he would now be free.
They also feel that if he had committed the offence more recently he would not have been sent to Broadmoor at all.
Dr Kevin Murray, clinical director at Broadmoor Hospital, said both their points were probably true.
"[However] it's the wrong measure here to say the criminal justice system would have moved him through more quickly - it's about risk," he said.
"When he went to medium security in 1992, it did not prove possible to move him onto the community and after 16 years there that situation fell apart and he was moved back to Broadmoor, to everybody's regret."
However, Ms Haines believes he is being treated in the same way as far more notorious Broadmoor patients, like Yorkshire Ripper Peter Sutcliffe.
"Because [Albert] is in there, he has to go by what they say and he gets frustrated," she said.
"It's not like he has been dealing with it for a couple of years - he's been in there for 25 years.
"I just believe he is the way he is at the moment because he is in that place.
"We are not saying just let him out of Broadmoor and walk out the gates. We want him to get the help he needs but it's not going to happen in Broadmoor."
Mental health tribunal hearings are usually held in private to protect the patient's confidentiality.
In Haines's case while the tribunal was heard in public, the decision to continue to detain him has been revealed two weeks after it was made.
"[However] it's important to say we don't have anything to hide," Dr Murray said.
'Let down'
"There is reference in the tribunal decision to Mr Haines having become fixated on this process and it's really taken up most of the last year or more of his life - his appeal to have the tribunal held in public and then the hopes he invested in having the tribunal held in this way.
"I don't think in this case that the patient has come out of it feeling very good about the process because the appeals have not been upheld.
"There were no other professional arguments put to us by other doctors suggesting that this patient should be released.
"I know he is very disappointed. I know he feels that he has been very let down by the system as a whole."
After speaking to her brother following the tribunal, Ms Haines said he plans to appeal against the decision to continue his detention.