Broadmoor psychiatric patient loses public appeal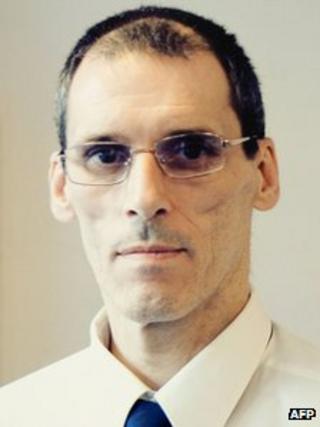 A Broadmoor Hospital patient has lost his legal battle to be freed in a mental health tribunal ruling that has made legal history.
Albert Haines, who has been diagnosed with a personality disorder, is the first Broadmoor psychiatric patient to have his ruling made in public.
He has been detained since his 1986 conviction for two counts of attempted wounding.
The tribunal ruled the nature or degree of his disorder precluded his release.
Machete and knife
Haines, 52, had successfully argued that his case should be considered at an open hearing after saying he wanted to expose alleged failings in the system.
The tribunal panel was told he did not think there was anything wrong with him and believed his discharge was "in the moral public interest".
But his clinician, Dr Jose Romero-Urcelay, argued that his patient remained a risk to the public and to himself.
The panel concluded: "Plainly these tribunal proceedings, being greatly extended by the issue of whether the hearing should be in public, have dominated Mr Haines's life in the last two years or so, really to the exclusion of everything else.
"In our judgment, detention does remain necessary, and we conclude by observing that it is likely to remain so unless the treating team are able to find a way of engaging Mr Haines, and that this will require an equal commitment by Mr Haines himself."
Mr Haines was convicted of attempted wounding after he tried to attack medical staff at Maudsley psychiatric hospital in London armed with a machete and a knife.
Broadmoor, in Berkshire, is a hospital housing some of Britain's most dangerous criminals including Peter Sutcliffe who became known as the Yorkshire Ripper and serial killer Robert Napper.