Kate Middleton actress home for royal wedding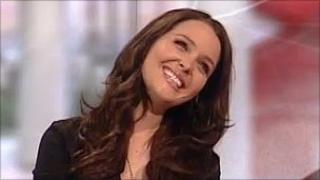 Kate Middleton actress Camilla Luddington will be celebrating the royal wedding at her Berkshire home.
The 27-year-old actress, who plays Kate in the US TV film on the royal couple, said she will be "having a barbecue" with her family in Crowthorne.
Miss Luddington, who was born in Ascot, plays fellow Berkshire girl Miss Middleton in William & Kate: The Movie, that aired in the UK this week.
She said: "I thought it would be fun to be part of it".
The actress now has a slight American accent due to living on-and-off in the US for the last nine years.
But she still goes home to visit her family in Crowthorne and attended an all-girl's school in Ascot.
She started her film career in 2007 playing a receptionist in American comedy drama A Couple Of White Chicks At The Hairdresser.
She said that landing the role of Miss Middleton came after a three-week audition process.
"Nico (Evers-Swindell) had already been cast as William, and I went in for a chemistry read with two or three other girls.
She added: "I just prayed to God that we had chemistry and that I would get the role."
The actress said she knew that the film would create a lot of press attention but was also interested in the script.
"I actually found the script really charming and appealing," she said.
"I thought it was a fantastic opportunity and I thought: 'The wedding is coming up so it's going to be an iconic week'".