Dog control orders debated by Slough Council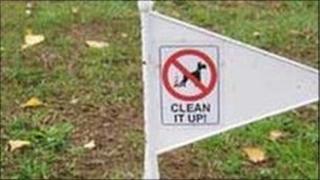 A scheme to introduce dog control orders is being debated by a Slough Borough Council scrutiny panel.
The final decision will be made by the Labour-led council's cabinet on 11 April.
Dog control orders make it an offence not to keep dogs on a lead in some areas and they also impose exclusion zones.
People who fail to pick up their dog's mess in public areas would receive fixed penalty notices.
The government gave councils the power to enforce dog control orders in 2005.
Councils including Bristol and Preston in Lancashire have already introduced similar measures.
Slough's environment councillor Satpal Parmar has backed the plans as they "protect the health and wellbeing of residents and keep our town safe and free of dog mess".
Karen Muhammad is secretary of the Chalvey Partnership in Slough, which brings community groups to work together in the local area.
She said the group "welcomes anything that makes the streets a more pleasant place to be".
The idea of a dog control order is the latest proposal in the council's campaign to protect residents from the effects of dog mess.
Slough Borough Council recently announced a "bag and flag" scheme to highlight areas with dog mess in Mercian Park in Chippenham, near Slough.
The council's animal warden Jackie Singer said: "The whole point of putting the flags out is to see how big a problem it is and there's definitely a problem out there."