Driver 'received text message before fatal crash'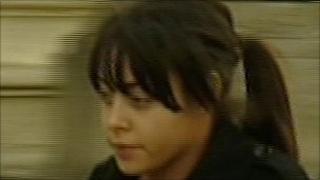 A driver crushed a woman against a wall with her car moments after receiving a text message, a court has heard.
Keisha Wall, 19, veered off Forbury Road, Reading, Berkshire, into the path of 63-year-old Christine Lyon in February 2010, the jury heard.
The crash happened while she was driving with her driving instructor mother, months after passing her test.
Miss Wall, of Alston Walk, Caversham, denied causing death by dangerous driving at Reading Crown Court.
Mrs Lyon, 63, of Furze Platt, Maidenhead, died of her injuries at the scene, despite being treated by a passing doctor.
Dr Olivia Walker was walking to the Royal Berkshire Hospital when she looked up to see the Suzuki heading directly towards her along the pavement, the court heard.
She told the jury that she had stepped into the road as the vehicle sped past but Mrs Lyon was hit in the chest and crushed.
"I jumped out of the way onto the dual carriageway. If I hadn't got into the road it would probably have hit me," Dr Walker said.
'Grabbed wheel'
The court heard a police investigation showed Miss Wall, who was 18 at the time of the crash, had been sent a text message seconds before the fatal crash.
Charles Ward-Jackson, prosecuting, said Miss Wall had been driving home from the Oracle Shopping Centre at the wheel of a Suzuki Jimny, which she had received as a Christmas present just weeks before.
"Her car was suddenly seen to veer off the road for no good reason," he said.
"It didn't simply clip the kerb, it mounted it at a sharp angle and drove right across the pavement striking Mrs Lyon in the chest and carrying her with it."
The jury heard that when interviewed by police Miss Wall said she had been distracted by another car overtaking her on the dual carriageway.
'Grabbed wheel'
She also told officers that her mother, a driving instructor who had taught her to drive, might have grabbed the wheel.
The prosecution said that if that happened it was after the car had already left the road and it was her mother's intention to try to steer it off the pavement.
Mr Ward-Jackson said the most likely explanation for the crash was "something as innocuous as a mobile phone".
Miss Wall's phone was seized by police after the accident, the jury heard.
The trial continues.