Reading council gets extra £400,000 for road repairs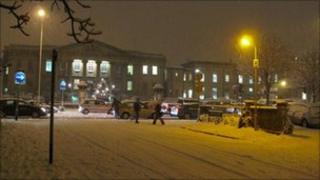 Reading council has been given an extra £400,000 from the government for road maintenance and repairs.
It was allocated £2,073,000 for 2011/12, an increase from last year's £1,645,000.
The council said recent severe winters had had a detrimental impact on road surfaces.
The money will be used for repairing potholes or resurfacing, street lighting improvement, bridge repairs and other structural maintenance.
Richard Willis, lead councillor for transport and planning, said: "At a time of tight budgets and reduced central government funding this boost in funds is very welcome.
"There is no doubt that our roads have been hit hard by two very cold winters."