Expenses system 'useless' says Windsor MP Adam Afriyie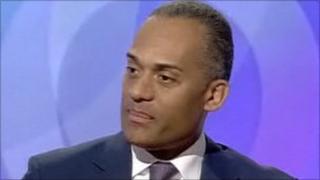 The current MPs' allowances system has been branded useless and bureaucratic by a Conservative MP.
Windsor MP Adam Afriyie attacked the Independent Parliamentary Standards Authority (IPSA), which was set up in the wake of the expenses scandal.
He said the system was a "complete mess" and discriminated against less well-off politicians.
Mr Afriyie, whose constituency is less than 20 miles from Westminster, has never claimed for a second home.
'Plain wrong'
He said: "MPs' remuneration and expenses is a complete mess as a result of generations of political cowardice.
"There is another expenses crisis in the making because of the useless, bureaucratic and costly systems introduced by the IPSA.
"They are creating a Parliament which discriminates against the less well-off and those with families where only the wealthy can thrive, and this is just plain wrong."
Mr Alfryie claimed the new system forced some MPs to subsidise their work, leaving those who could afford it to continue unhindered while less well-off MPs were brought into disrepute.
A review of the current expenses system was announced last month following claims from MPs that it took their assistants hours to fill out forms, while they were often left out of pocket if they did not conform to new strict criteria.
On Wednesday it was announced a new cross-party group of nine MPs would advise IPSA on changes to the system.
Commons speaker John Bercow said the "informal liaison group" would act as a go-between for the House of Commons and IPSA to raise matters of concern.
In a statement on the IPSA website, the watchdog denied the new system was more expensive, saying its staff costs were actually less.
It also said there was no need for MPs to subsidise their own work and that the method of submitting claims was similar to the online expenses system used by many companies.