Bath Road reservoir homes appeal rejected after inquiry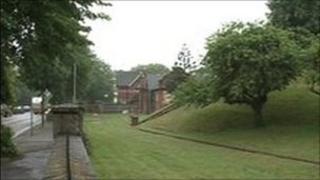 A controversial plan to build almost 100 new homes at a reservoir has been rejected following a public inquiry.
Thames Water lodged an appeal after a revised bid for Reading's Bath Road site, which it wants to sell to developers, was rejected in 2009.
Reading council listed 12 reasons for the decision while campaigners want it turned into an educational resource.
The Planning Inspector rejected the appeal highlighting the effect on the character and appearance of the site.
Inspector Christine Thorby also said living conditions for neighbours would be affected, highlighting a "loss of community" and increased "pollution and crime".
Thames Water said it was disappointed and said it had already made a number of compromises to its plans.
'Step back'
Save the Bath Road Reservoir Group said it was "delighted" with the decision.
Mel Woodward, from the group, added: "We hope that after this further rejection Thames Water will finally take a step back and engage with local residents to come up with an acceptable proposal.
"We are not opposed to redevelopment... but it should aim to fit in with the character of the local area rather than draw the maximum profit possible."
The group also claims the vegetation covering the underground reservoir, which is closed to the public, is a haven for wildlife such as deer, foxes and badgers.
Reading councillors listed 12 reasons when they threw out the revised plans in 2009, which included worries the development would have had a detrimental impact on wildlife.
Thames Water, which first submitted an application in 2008, insisted it had "listened to local people and made changes" to the plans.