New councillor becomes youngest on Newbury Town Council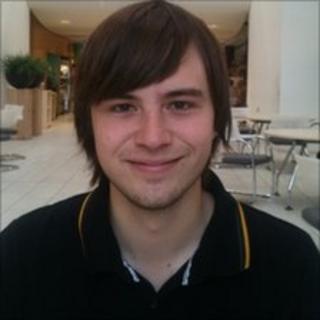 A new town councillor has been elected to replace a previous member who died in July.
Councillor Gina Houghton, 62, died after she was hit by a lorry on the A34 in Enborne, Newbury.
Mrs Houghton was a Liberal Democrat representative for Northcroft on Newbury Town Council.
Ben Weatherill, 22, was co-opted on to the council during a vote on Monday, becoming the youngest representative on the council.
Councillor Weatherill said he was "very keen" on environmental issues.
He said: "Local residents are very upset that some of the recycling collection lorries are mixing up recycling.
"It makes people think that West Berkshire Council, who collect the recycling, don't care."
Council leader Ifor Sheldon said: "I'm delighted to welcome Ben as our newest Liberal Democrat member following the tragic death of Councillor Gina Houghton earlier this year.
"I'm sure Gina would approve of Ben's appointment."
Mr Weatherill is the second youngest councillor to serve the town after Emma Webster, who was elected in 2003, aged 22.