Reading town centre revamp could be downsized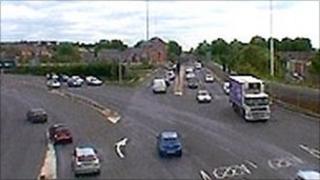 Plans for a major town centre redevelopment in Reading could be downsized over cost fears.
The second phase of the Chatham Place project, which includes new offices and a swimming pool, is under threat.
Developer Muse wants to reduce the scheme, axing plans to sound-proof the town's Inner Distribution Road (IDR) to reduce traffic noise.
The council, which owns the land, will meet later to decide whether the project can be altered.
Reading Borough Council entered into an agreement with Muse in December 2003 for the complete redevelopment of the Chatham Street area of the town centre.
Construction on the first phase was completed in 2009 and included a 600-space multi-storey car park, private and "affordable" residential homes and new retail facilities.
A spokesman for Muse said: "If the current proposal is agreed... the next phase of the development will be able to move forward, contained within the current site boundary.
"While the original scheme, with its public square and mixed use elements would have brought many benefits to west Reading, it has become increasingly clear that the current economic conditions make securing funding for such a scheme extremely challenging.
"Whilst the economic climate remains challenging, our intention is to seek to achieve a construction start within the next 12 months."
Councillor Richard Willis, member for transport, said: "With the downturn in the economy it has become clear that decking over the IDR is not viable for the developer and therefore we have reached agreement that we will seek a further development option which retains the existing slip roads."