Murderer Ronald Cheshire jailed for raping girl in 1980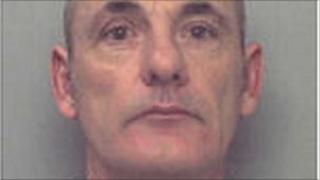 A man who raped, kidnapped and falsely imprisoned a teenage girl 30 years ago has been given a nine-year jail term.
Ronald Cheshire, 52, from Thame in Oxfordshire, was arrested after new forensic evidence was uncovered and pleaded guilty earlier this year.
He raped a 15-year-old girl in Maidenhead, Berkshire, in May 1980.
Cheshire, already serving a life sentence for murdering Rachel Partridge in 1987, will serve the nine-year term after completing his current sentence.
At Reading Crown Court on Thursday he was given six-year jail terms for the kidnap and false imprisonment offences, which will run concurrently to the nine-year sentence for the rape.
He was also ordered to stay on the Sex Offenders Register for life.
When Cheshire pleaded guilty to the offences in July, the court heard he approached two 15-year-old girls in Maidenhead in 1980. One fled but he drove the other one away and attacked her.
Cheshire has been in jail since 1989, when he was convicted of murdering 17-year-old Miss Partridge two years earlier.
Crown Prosecution Service case lawyer, Jane Davies, said: "Ronald Cheshire has not shown any remorse for his crime, despite it stretching back many years, but he has now been brought to justice."
Officers from the Thames Valley Police Major Crime Review Team, working with the CPS and the Forensic Science Service, uncovered the new forensic evidence, which led to Cheshire being arrested and charged in April.