Heatherwood and Wexham Park Trust gets £18m loan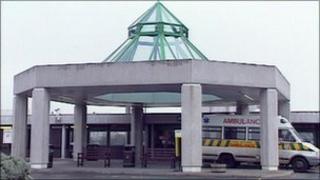 A cash-strapped Berkshire NHS foundation trust is to receive an £18m loan from the government, Health Secretary Andrew Lansley has revealed.
Mr Lansley visited Heatherwood and Wexham Park Hospitals NHS Foundation Trust board "to hear concerns about its financial position" on Thursday.
The trust is planning reducing its workforce by 450 staff this year.
Mr Lansley said: "I have been clear that this is not a bail out - it will need to be repaid in full."
Ongoing review
He added: "[The loan] is conditional on the trust demonstrating that they will meet their ongoing commitments in terms of quality and financial stability.
"This arrangement will maintain quality patient care and ensure value for money for taxpayers, while being consistent with our vision set out in the White Paper."
The trust will have to repay the loan for 2010/11 "over 10 years to maintain essential services to patients", the Department of Health (DoH) said.
A spokeswoman added: "Any further requirements for 2011/12 and 2012/13 will be considered nearer the time in light of progress made this year."
Julie Burgess, the trust's chief executive, said: "This is good news for the trust as the loan provides the finance we need to further improve our services and become a more efficient organisation whilst continuing to deliver safe, effective frontline care."