Woman held over Bracknell attacks inquiry is released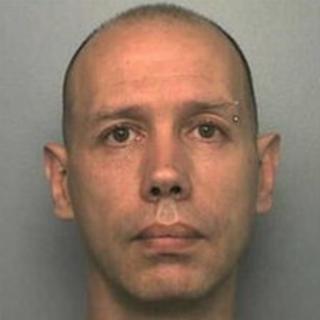 A 22-year-old woman arrested as part of an investigation into the abduction of three teenage girls in Berkshire has been released without charge.
Two girls, aged 14 and 15, were attacked separately on 6 May, and a 16-year-old in November, all in Bracknell.
Terry Bryant, 41, of Waverley Road, Tottenham, admitted offences including kidnapping and rape earlier this month.
A 28-year-old man remains on bail after being held on suspicion of conspiracy to commit abduction and sexual assault.
He was arrested in the Midlands on 3 June.
The woman had been arrested in London on 2 June on suspicion of conspiracy in connection with the investigation.
Town in fear
Bryant's attacks left the town of Bracknell in a state of fear with hundreds of people packing a meeting with police before his arrest.
During the investigation, police visited schools to reassure people, more than 100 motorists were interviewed and more than 200 members of the community came forward with information.
In total, Bryant pleaded guilty to three counts of kidnap, one of rape, four of sexual assault, two of making threats to kill, one count of robbery and one count of possession of a firearm with intent to cause fear of violence.
He also pleaded guilty to one count of making indecent images and one count of possessing indecent images.
He will be sentenced on 8 October.