Berkshire 'leading way for attracting foreign firms'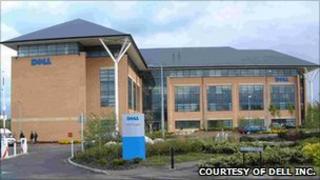 Berkshire is well placed to withstand future economic turmoil and is a leader at attracting foreign firms, research commissioned by the BBC has found.
Bracknell, with its links to Heathrow and London, boasts the highest number of foreign-owned businesses in England.
The BBC-commissioned study, carried out by Experian, ranks the resilience of council areas to economic shocks.
Every area in Berkshire came in the top half in England, although Slough was rated the least equipped to cope.
Wokingham came out as the strongest in the county.
The study also found Slough had the highest number of unemployment claimants in Berkshire followed closely by Reading before a gap to Bracknell, West Berkshire and Windsor and Maidenhead.
Slough, Windsor and Maidenhead and Reading all come in the top 20 for most foreign-owned businesses, but it is Bracknell leading the way for the whole of England.
With its close links to Heathrow and London, and lower rents and rates compared to the capital, many companies have moved into the town, including global firms like Fujitsu, BMW, Dell and Novell.
Mark Carter, from Canadian software firm Maximizer, said: "We moved here three years ago and it is not hard to see why it is popular with foreign firms.
"We are right on the M3 and M4 motorways, it has fairly good rail links, is close to Heathrow and it has cheaper overheads and costs compared to London."
"For an IT company, being based in the Thames Valley is the place to be."
Philip Montague, from the Bracknell Chamber of Commerce, said: "It is very positive to see Bracknell doing so well at attracting these firms.
"We have had job losses in the town but the Thames Valley area is doing well for recruitment with a lot of skilled people of degree-level."
South Today will be debating the issues raised in the spending review tonight at 2235 BST.
Radio Berkshire will be discussing the research from 0700 BST.