Census: East of England has biggest population rise since 2011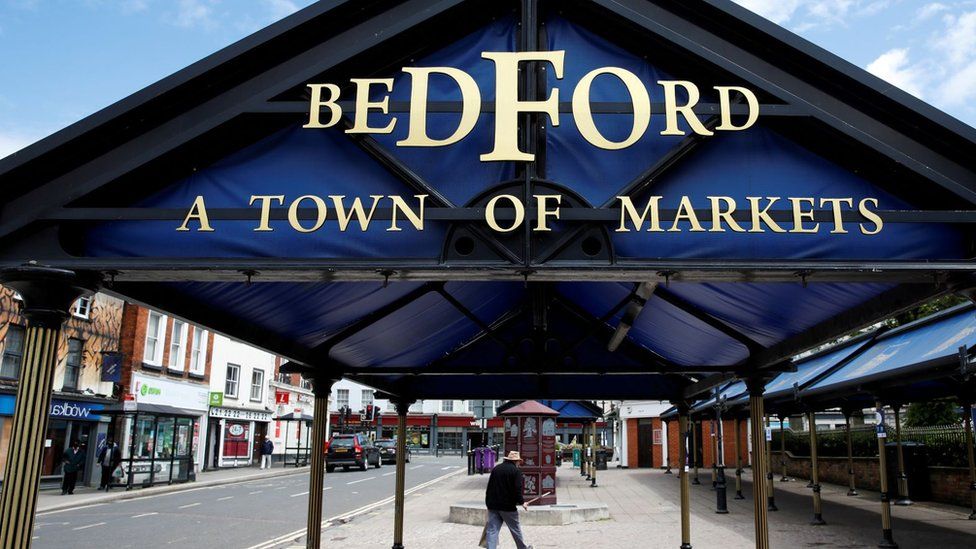 The East of England had the highest population growth in the last 10 years, results of the 2021 census have shown.
That was an increase of 8.3% since the last census in 2011 - the biggest rise across English regions and Wales.
Bedford, Cambridge and Peterborough council areas all saw big increases in population.
The census, carried out every 10 years, asks people to answer questions about themselves, their household and their home to build a detailed snapshot of society.
The East of England includes the counties of Bedfordshire, Cambridgeshire, Essex, Hertfordshire, Norfolk and Suffolk.
The census showed the population of England and Wales grew by 3.5 million - a 6.3% rise over the 10 years.
Bedford had the third highest population growth in England and Wales with a 17.7% increase since 2011 (157,479 to 185,300 in the borough).
Cambridge had a 17.6% increase (123,867 to145,700), the fifth highest rise, followed by Peterborough with a 17.5% increase (183,631 to 215,700).
Central Bedfordshire at 15.7% (245,381 to 294,200), Milton Keynes at 15.3% (248,821 to 287,000), Uttlesford in Essex at 14.9% (79,400 to 91,300), and South Norfolk at 14.4% (124,000 to 141,900), all had significant increases in population since 2011.
No areas in the East of England had a fall in population.
North Norfolk was the local authority district with the highest percentage of the population aged 65 years and over, with 33.4% in that age bracket.
Tendring in Essex had the sixth highest percentage of the population aged 65 years and over with 29.6%.
Luton had the third highest percentage of its population aged 15 or under, with 21.9%.
Thurrock (21.3%) and Peterborough (21%) were also in the top 10 for the same category.
Luton had the highest population density outside of London with 5,197 residents per square kilometre.
Cambridge, Peterborough, Bedford, Central Bedfordshire and Milton Keynes all had a more than 15% increases in population density, some of the biggest rises in England and Wales.
According to the census, a household is one person living alone or a group of people living at the same address, who share cooking facilities and living areas.
Uttlesford in Essex had the second highest increase in households, only behind Tower Hamlets in east London, with a 18.2% rise from the 2011 census.
Bedford had the third highest increase with a 17.4% rise in households.
South Norfolk also had a high increase with a 16.3% rise, as did Central Bedfordshire with 15.7%.
Related Internet Links
The BBC is not responsible for the content of external sites.