Man jailed for axe attack on ex-partner in Bedford home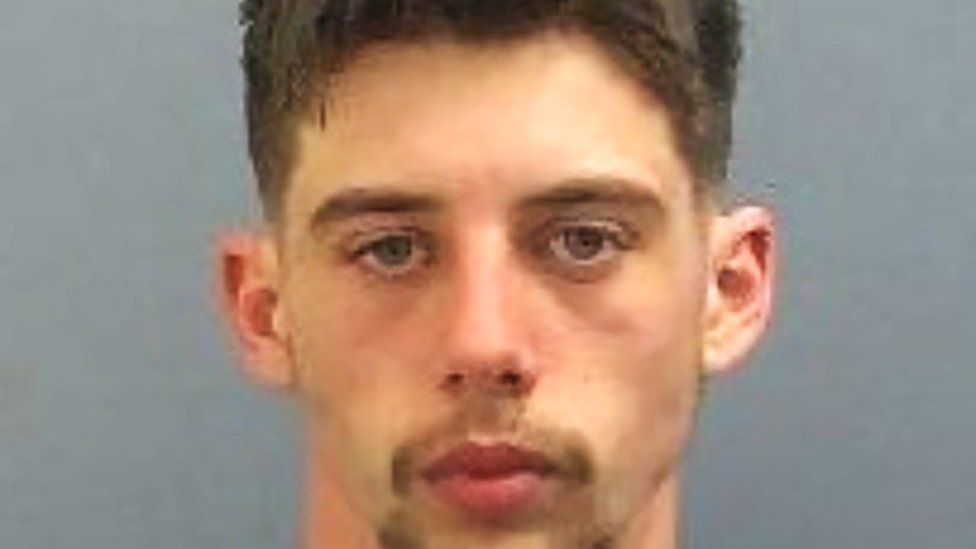 A man attacked his ex-girlfriend with an axe in her home weeks after completing a domestic violence rehabilitation.
Charlie Arnold, 21, carried out the assault in Kempston, Bedford in April 2021 after she told him she wanted space.
He previously admitted attempted murder and causing actual bodily harm to the victim's step father.
Arnold of Conway Crescent, Bedford, was jailed for 16 years and eight months.
His former partner was left with permanent scarring and a dent in the back of her head, Luton Crown Court heard.
Prosecutor Stefan Weidmann said that Arnold and the victim had been in a "turbulent" on and off relationship for four years.
The court heard he had threatened to kill her in December 2020 saying he would "enjoy caving" her head in.
He went on a domestic violence course in 2021, the court heard.
Arnold had visited her home and the victim said she was seeing someone else and wanted space.
In a statement to the court she said Arnold told her he was depressed before pulling gloves out a pocket and an axe from inside his trousers.
She said she ran to the door where he pushed her and then hit her with the axe repeatedly, including to her head.
"I screamed and I knew I couldn't do anything. I was thinking this is genuinely how I die," she said in her statement.
"I still picture his face as he was hacking away at me with the axe."
Her step-father managed to grab the axe from Arnold but was injured in the struggle.
Arnold went to his mother's home where he called 999 and said: "I have tried to kill someone and I want to hand myself in."
Police had been called by Arnold's brother earlier that day over concerns for his welfare but when spoken to by police he said he had been feeling low but was feeling better.
In mitigation, Chantelle Stocks said Arnold was "a vulnerable young man with a complex history of mental health" and showed genuine remorse.
Judge Lynn Tayton QC said: "She does not understand why you did this to her. You took an axe and gloves to the scene and planned to kill her."
The judge said Arnold was found to have border line personality disorder and cannabis use disorder.
Arnold was also given a restraining order banning him from contacting the victim, her mother or step-father.