Luton deputy mayor says he regrets breaking lockdown rules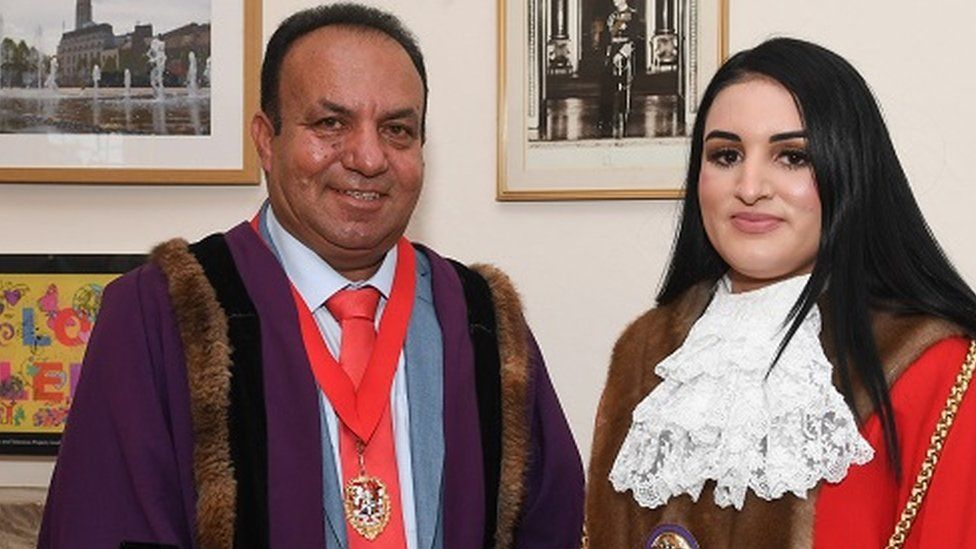 A newly appointed deputy mayor who broke lockdown rules in July 2020 said it was a mistake he "regrets".
Asif Masood, a Labour councillor in Luton, admitted attending a prayer meeting in a private garden.
It came shortly after the town had been designated as an "area of intervention" by Public Health England.
He said that when more than six people arrived he "should have gone home", and he would use his new ceremonial role to "serve the town".
"I'm really sorry, I made a mistake I regret; I apologise; I shouldn't have been there when more than six people arrived, I should have gone home," he told BBC Three Counties Radio.
The councillor was officially appointed deputy mayor by Luton Borough Council on 14 June.
Despite what happened he said he was the right man for the job and he was working "to rebuild that trust and serve this town and to do something for our town - work with the local churches and serve the honourable people".
After the lockdown breach, a council adjudication panel met in 2020 to hear from Mr Masood to two fellow Labour councillors who also attended the prayer meeting - Tahir Malik and Waheed Akbar.
The panel said no formal sanctions would be imposed as it said it could only take action on a breach of code of conduct when councillors were acting in an official capacity, which they were not as they were at a private prayer meeting.
Mr Masood said he had donated about £800 to two Luton charities as a result.
In his new role he said he wanted to "do something better for this town and I am making amends" and that he wanted to concentrate on "dealing with issues involving knife crime and drugs".
"I am servant of people," he added.
Related Internet Links
The BBC is not responsible for the content of external sites.