UEA could create a dentistry school to ease shortage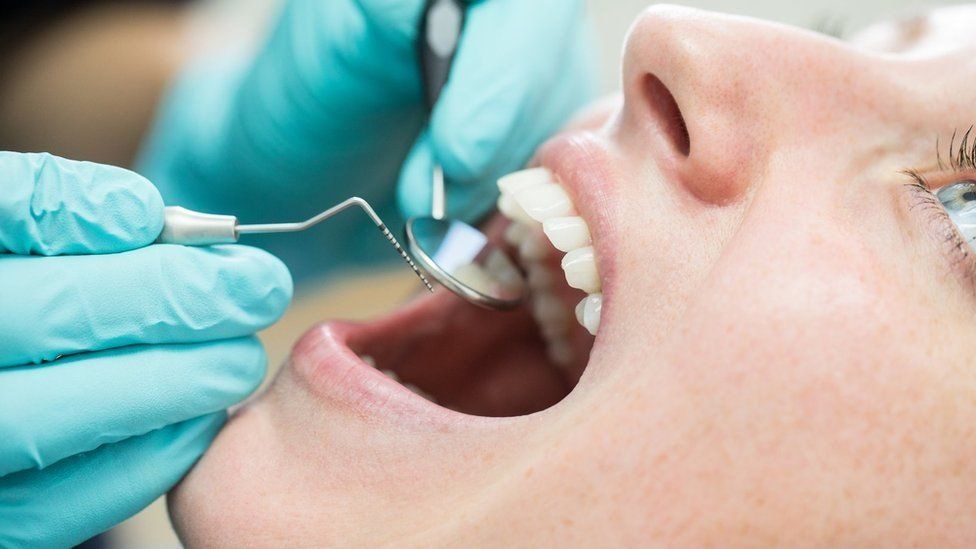 Two MPs have backed plans to create a dentistry school at a city's university to ease a dentist shortage.
Conservative Norfolk MPs Duncan Baker and Jerome Mayhew met with NHS bosses and the government to discuss the potential plans for the University of East Anglia (UEA) in Norwich.
Mr Baker described it as a "golden opportunity".
The UEA agreed to provide a pilot document showing how it could act as a training hub.
Mr Baker, the MP for North Norfolk, and Mr Mayhew, the Broadland MP, also met with the vice-chancellor of the (UEA) and the minister for patient safety and primary care, Maria Caulfield.
He said: "It's probably the most important meeting we have had in the last few years about addressing the dentist shortage in Norfolk.
"There is no provision, no training school in East England."
He added that people who studied at the UEA normally stayed locally.
"We feel that this is a shovel-ready proposal, the UEA has got the infrastructure and the space - now we need the government to give the green light."
Mr Mayhew said across Norfolk people were "struggling to get access to dentists, whether NHS or private" and the issue had been a "problem for years".
"Part of the problem is that you can't train to be a dentist anywhere in the East of England."
He said the nearest dental colleges were in London or Birmingham.
A Department for Health and Social Care spokeswoman said it was working to tackle dentistry backlogs, including through establishing "centres for dental development" - which provide training for students in later stages of their studies.
The UEA was contacted for comment.
Related Internet Links
The BBC is not responsible for the content of external sites.