Liam Gallagher: Knebworth fans complain of traffic chaos after gig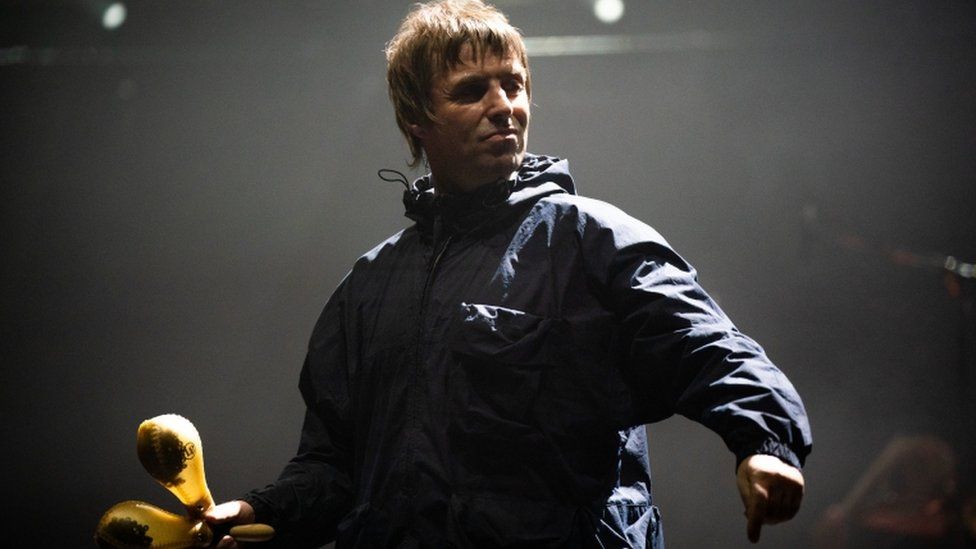 Liam Gallagher's latest gigs led to traffic chaos as fans wandered on to a nearby motorway.
The former Oasis frontman performed two nights at Knebworth, near Stevenage.
On Friday, Hertfordshire Police fined several drivers for using the A1(M) as a drop-off point, and closed it for two hours on Saturday as people spilled on to the carriageway.
Fans said the organisation of the event was "a shambles". Promoter Festival Republic has been asked for comment.
Following Friday's show, Hertfordshire Police tweeted to warn fans it had issued fixed penalty notices to those using the motorway to to drop off and pick up attendees.
It said this would "not be tolerated" and urged drivers to use designated on-site areas.
On Saturday, National Highways: East tweeted that the road was closed in both directions due to a "police incident" and "pedestrians wandering on to the A1(M)".
In response to someone pointing out that this would have impacted on the "tens of thousands of cars leaving Knebworth", it responded: "We had to close to the road due to pedestrians from the event wandering into the carriageway."
Fans have criticised the event set-up, describing "chaos" in the car parks.
"The organisation around leaving the event was truly dreadful; not enough staff, no signs, limited lighting," tweeted one gig-goer.
"People were breaking down fences because they were trapped."
Grace Keegan flew from Dublin for the show and said "everything about the gig was epic" but trying to get back to her accommodation afterwards was "horrendous".
Several taxi companies turned her down, even when she tearfully pleaded that she was alone, she said.
She eventually flagged down a taxi and paid £76 for the 14-mile drive to St Albans, arriving at her bed and breakfast three hours after the gig ended.
"I would have paid anything at that point," she added.
"The gig was amazing, just after it was very scary."
Other Gallagher fans complained of waiting in a car park for hours after the gig, with one quipping: "The year is 2032, I'm still sat in the car park at Knebworth".
Related Internet Links
The BBC is not responsible for the content of external sites.