Masks 'aggravated' fatal dosage miscommunication at Watford Hospital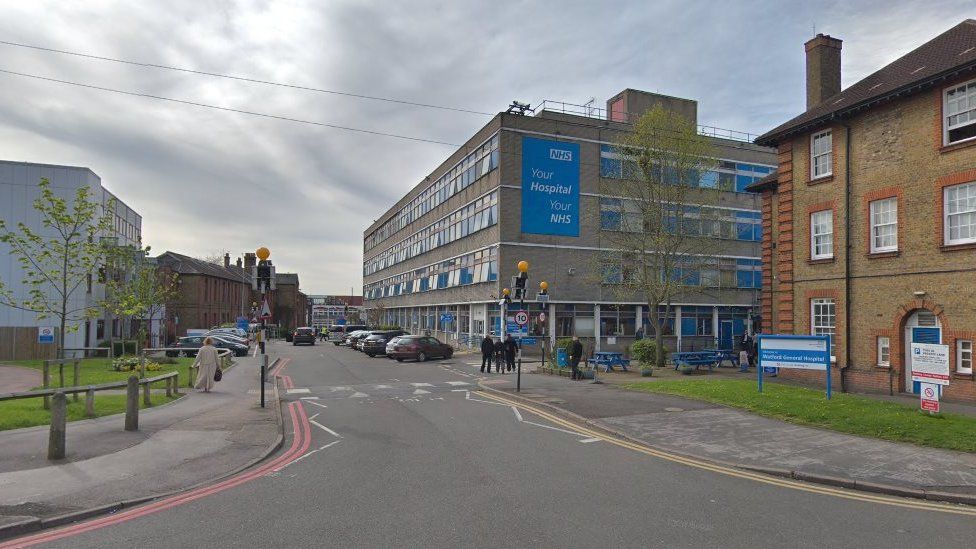 Masks worn by doctors "aggravated" a miscommunication over the dose of an anti-epileptic drug that resulted in a man's death, a coroner has warned.
John Skinner died at Watford General Hospital in May 2020.
West Hertfordshire Hospitals NHS Trust, which runs the hospital, said an action plan was in place.
Assistant Coroner for Hertfordshire, Graham Danbury, said in the report: "As a result of failure in verbal communication between the doctors, aggravated as both were masked, a dose of 15mg/kg was heard as 50mg/kg and an overdose was administered."
Mr Skinner was admitted to hospital following an epileptic seizure and had another while in hospital.
He was given 3500mg of the drug, arrested within 15 minutes and could not be revived, the report said.
Mr Skinner's cause of death was given as acute cardiac failure and Phenytoin toxicity.
Mr Danbury, writing to NHS England, said: "This is a readily foreseeable confusion which could apply in any hospital and could be avoided by use of clearer and less confusable means of communication and expression of number."
NHS England said it would respond to the coroner by 12 April.
A spokesperson for West Hertfordshire Hospitals NHS Trust said: "A comprehensive action plan is in place to ensure that lessons are learned from this incident."
Related Internet Links
The BBC is not responsible for the content of external sites.