Bedford: Father and son jailed for £1.7m antiques theft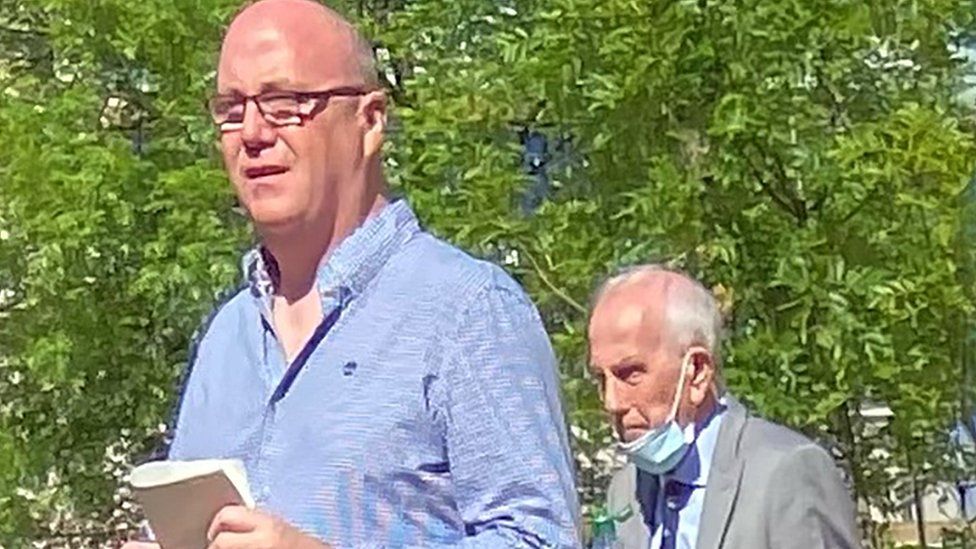 A father and son who stole £1.7m worth of antiques from the home of an elderly widow have been jailed.
Des, 83, and Gary Pickersgill, 42, sold items including Chinese jade and ivory ornaments, taken from the 96-year-old woman's home near Bedford.
They were both found guilty of theft, with the father sentenced to six years in prison and his son to eight years.
Des Pickersgill encouraged the woman to drink so the thefts would not be noticed, Luton Crown Court heard.
He had worked for the woman, his neighbour, looking after her garden, bringing her shopping and carrying out odd jobs in the house with his son after she had a stroke.
She had built up a collection of valuable paintings and antiques and the Pickersgills stole almost 50 items over seven years.
They opened accounts with Bonhams auction house in London and passed the antiques off as their own, jurors heard.
One item sold by Gary Pickersgill was an apple green jade bowl which "went for a cool million pounds", prosecutor Ian Hope said.
Their thefts came to light during an investigation into a 2017 burglary at the woman's house, the perpetrators of which have never been caught.
An insurance investigator visited auction houses with photographs of some of the widow's antiques to find similar pieces so she could work out replacement values.
She discovered a jade antique teapot thought to have been stolen in the raid had, in fact, been sold in 2015 through Bonhams for more than £500,000, as well as other items sold prior to the break-in.
Judge Steven Evans said Gary Pickersgill had encouraged his father to continue stealing before taking over the "enterprise" himself.
"Your offending was born out of greed and you took over from your father and got rich quick," he said.
Gary Pickersgill enlisted the help of friends Kevin Wigmore and his wife Tracy, from Lincolnshire, to open an account at Bonhams and sell further jade items in 2018.
Des Pickersgill, now of Clyde Crescent, Bedford, and Gary Pickersgill, of Saxby Avenue, Skegness, were both convicted of the theft of jade and ivory artefacts.
The pair, along with Kevin Wigmore, 47, of Sapphire Close, Orby, near Skegness, were convicted of fraud by making false representations to the auction house.
Des Pickersgill, Gary Pickersgill and his wife Sarah Pickersgill, 40; Kevin Wigmore and Tracy Wigmore were found guilty of converting criminal property.
Sarah Pickersgill, who helped with the disposal of the stolen jade and ivory items by allowing her bank account to be used, was given a two-year community order and ordered to carry out 200 hours of unpaid work.
Kevin Wigmore, 47, was jailed for two years while his wife received a nine-month sentence suspended for 12 months and told she must carry out 200 hours of unpaid work.
Related Internet Links
The BBC is not responsible for the content of external sites.