Margaret Molyneux: Hertfordshire Police probe treatment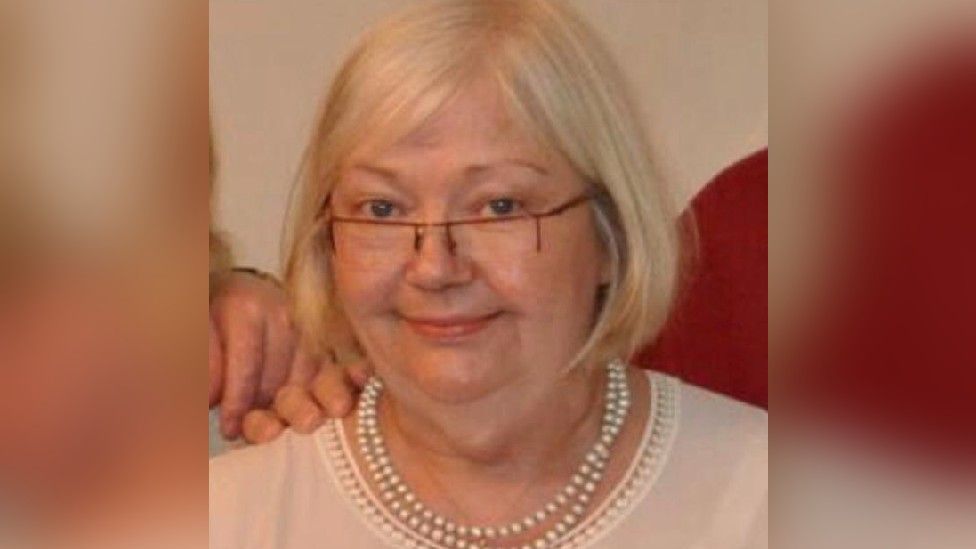 The treatment of a woman who died after being admitted to a mental health unit is being investigated by police.
Margaret Molyneux died in hospital in July 2017 after becoming unwell at a unit ran by Hertfordshire Partnership University NHS Foundation Trust.
A review found she was given high doses of the anti-psychotic drug olanzapine at Kingfisher Court in Radlett.
The 69-year-old's daughter, Petria Foley, said she believed the medication "caused her to die".
A spokesman for the NHS trust said it was "deeply sorry" for the family's loss and that it was "helping the police with their inquiries and investigation".
"It would be inappropriate for us to comment further at this stage," the spokesman said.
In March 2017 Ms Molyneux was sectioned under the Mental Health Act and admitted to Kingfisher Court, a mental health unit in Radlett, after a bipolar relapse.
While at the unit, her dose of olanzapine was increased.
"Very quickly her health deteriorated," Ms Foley said.
"She started to have falls and was admitted to hospital with sepsis and pneumonia and was also diagnosed with dysphagia, a problem with swallowing."
Ms Foley, who lives in Huntingdon, Cambridgeshire, said an issue with swallowing was a problem associated with anti-psychotic drugs.
She was returned to Kingfisher Court with written advice saying alternative medication should be considered and that she was at risk of choking.
"This advice was ignored," Miss Foley said.
Ms Foley said a few weeks later her mother was told to stop smoking, which can increase the level of olanzapine in a person's blood.
Ms Molyneux, an English lecturer, was then readmitted to Watford General Hospital and on 2 July she choked while eating porridge, her daughter said.
Ms Foley said doctors noted her mother's dysphagia was so severe that she would die from it.
Her mother, who lived in Bishop's Stortford, died at the hospital on 5 July 2017.
"My mother was entirely vulnerable," Miss Foley said.
"She shouldn't have died as a result of her psychiatric treatment."
A spokeswoman for Hertfordshire Police said inquiries were being carried out by the force's safeguarding command, "following allegations around the medical treatment of a woman who subsequently died in 2017".
"No arrests have been made at this time and the investigation is continuing; it would therefore be inappropriate for us to comment any further," the spokeswoman said.
Related Internet Links
The BBC is not responsible for the content of external sites.