Hertfordshire: Fundraiser launched to buy 'irreplaceable' Astonbury Wood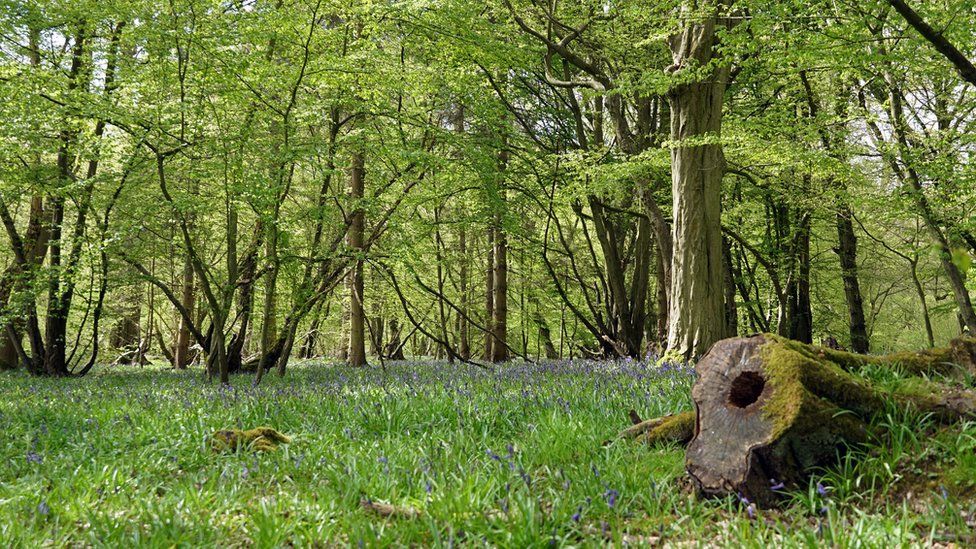 An appeal has been launched to raise money to buy an "irreplaceable" woodland.
Hertfordshire County Council put the 500-acre wood up for sale last year.
"Securing the future of wild places like Astonbury Wood is crucial for our planet and our local community," said trust chief executive Lesley Davies.
"We urgently need to protect more land for wildlife," she said.
"As an ancient woodland, Astonbury Wood is irreplaceable. Some of the trees there will have been standing for centuries."
The woodland could be at risk of habitat degradation if neglected, said the trust.
It added that specialist management was necessary to retain its biodiversity and ensure it continued to provide a home to as many different wildlife species as possible, the trust added.
A 2020 trust report entitled the State of Nature found one-fifth of the wildlife assessed in Hertfordshire was "currently either locally extinct or threatened with extinction".
The report concluded that at least 30% of land must be protected for wildlife, to help combat ecological and climate crisis.
Ancient woodlands are areas that have existed continuously since 1600.
The Woodland Trust said ancient woodlands made up only 2.5% of the UK and do not enjoy special protection, and a review into the state of Britain's native woods and trees found only 7% were in a good condition.
The Woodland Trust is among a number of groups calling for legally-binding targets for the recovery of nature.
Related Internet Links
The BBC is not responsible for the content of external sites.