Hertfordshire University cyber-attack takes out all IT systems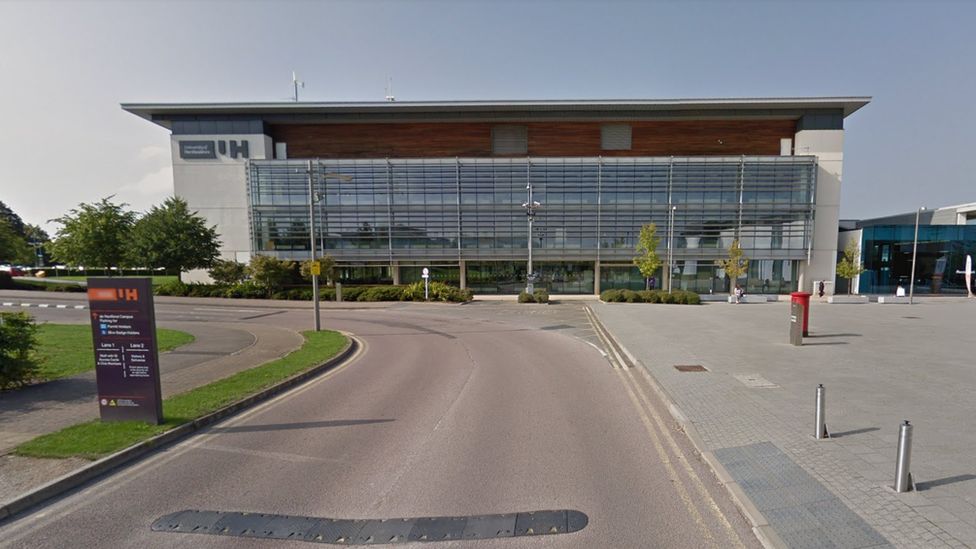 A cyber-attack on a university has taken out all of its IT systems.
The University of Hertfordshire, which has its campuses in Hatfield, said Wednesday night's attack took place at about 22:00 BST.
As a result all online lessons have been cancelled, but it said some face-to-face teaching that did not involve computers may be able to continue.
A statement reassured students that no-one would be "disadvantaged as a consequence of this".
"Shortly before 22:00 last night, the university experienced a cyber-attack which has impacted all of our systems, including those in the Cloud such as Canvas, MS Teams and Zoom," a statement posted on its website and social media platforms said.
"Please be reassured that our IT colleagues are working hard to rectify the situation as soon as possible."
With all its systems affected by the attack, the university halted its online teaching on both Thursday and Friday, and said other classes may go ahead, but "students will have no on-site or remote access to computer facilities in the LRCs (learning resources centres), labs or the university wi-fi".
A spokeswoman for the university said it was working with Hertfordshire Police's cybercrime unit, and added: "There is currently no evidence to suggest that any data has been taken."
Related Internet Links
The BBC is not responsible for the content of external sites.